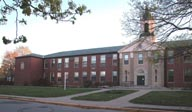 Newton Cultural Center
225 Nevada Street
Newtonville, 617-527-8283
8th Anniversary Open House
Saturday, September 15, 2012
10am – 5pm
Music • Art • Theatre • Classes • Playspace • Environmental Groups • Parent Support Organizations and more —
Our doors are open all day for you to see how much there is for you at the Newton Cultural Center!
Celebrate our 8 years as a Cultural Center! Help us make a fabulous commemorative mosaic. We have the pieces, you can help us put it together.
Write or draw something describing what your experience at the Newton Cultural Center has meant to you. We will put it in a special Time Capsule!
Open House Schedule
Saturday, September 15, 2012 10:00 am – 5:00 pm
All Day
Historic Newton Exhibition

Create a commemorative Newton Cultural Center mosaic all day
10:30
"Three Little Pigs and Other Tales"
Gerwick Puppets Free
12:00-1:00
Performances by Suzuki School of Newton staff & students
12:00-4:00
Free play in the PlaySPACE arts & crafts room and gym
2:00-4:00
Environmental activities with Green Decade Newton. The Magic Energy Bike and more!
Visiting office hours at Discovering What's next and Mother's Milk Bank
Newton Cultural Center Partners:
Arts in the Parks
Newton Parks & Recreation Dept.
Mother's Milk Bank of New England
Discovering What's Next
Newton Child Care Commission
Freedman Center (MSPP)
formerly Warmlines
Newton Community Pride
Green Decade/Newton
Newton Cultural Council
Historic Newton
Newton Open Studios
Mayor's Office for Cultural Affairs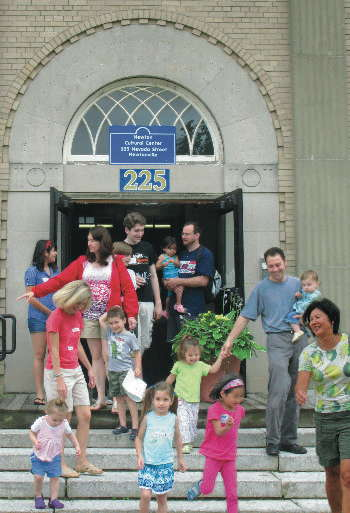 Map and Directions
to the Newton Cultural Center